At the Forum in Rome
I response to Turner's painting. 'At the Forum in Rome'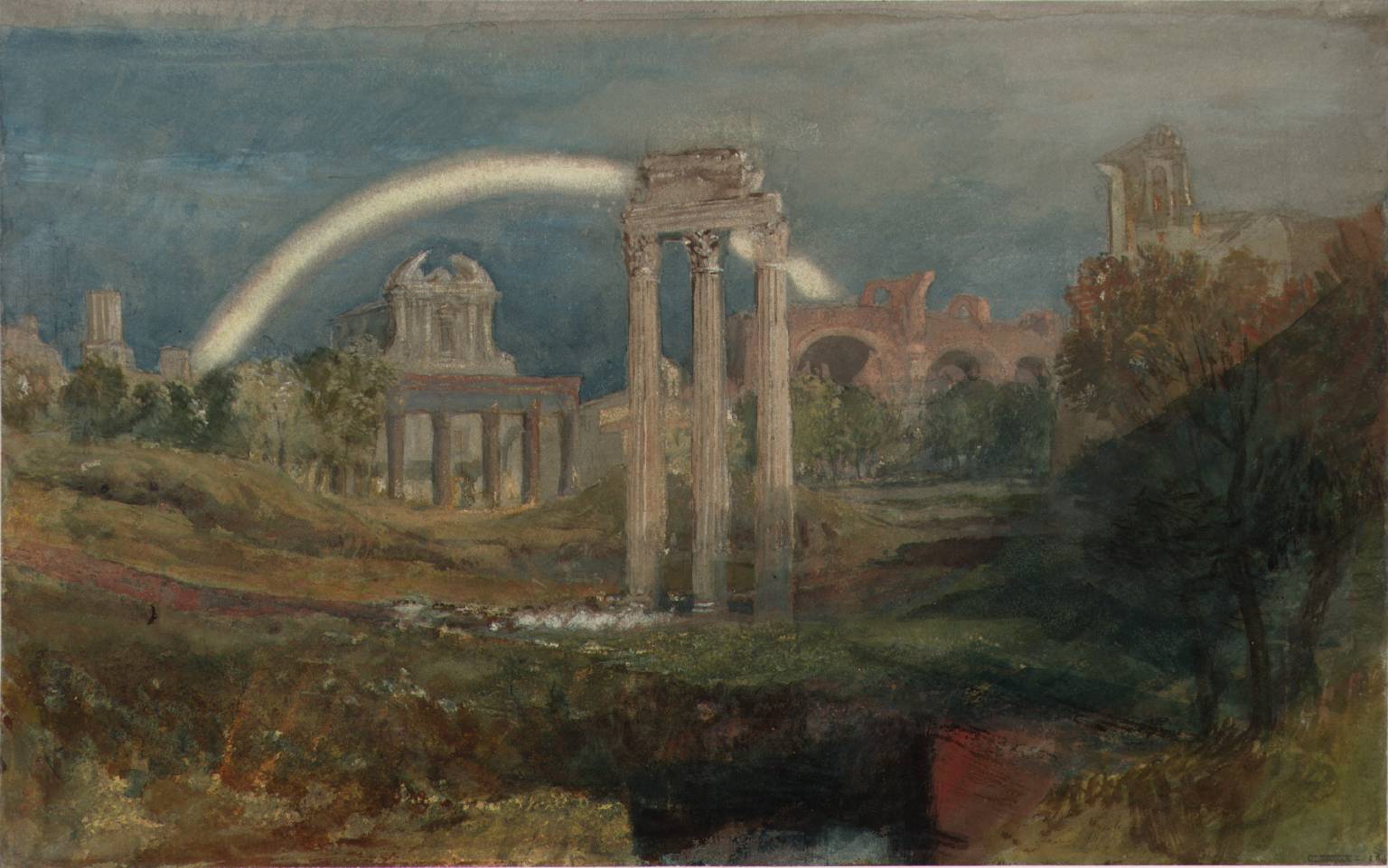 At the Forum in Rome
Here it's different, though. Triumphal,
magisterial, overarching all the arches.
More unified, more marble-white than the ruins
of imperial Rome: solid, indestructible,
except where three columns break its smooth
perfection. A symbol of peace is it,
or liberty – another abstraction?
How restlessly the eye hunts among
destitute broken forms for nature's survival:
moisture, foliage, a stray animal,
taking refuge at last from the relentless light
(the central idea, the despotic bow)
in those impenetrable shadows.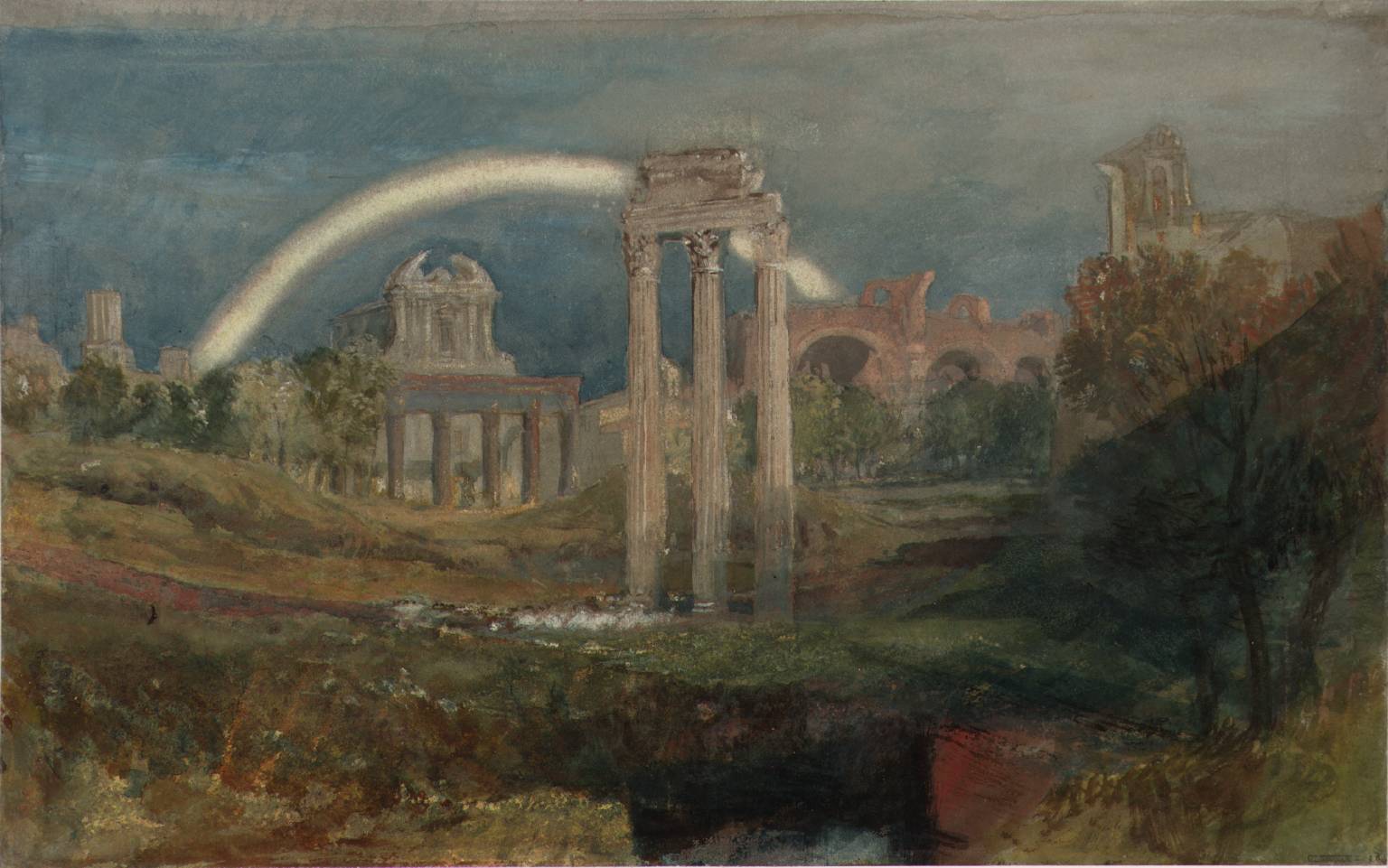 JMW Turner, 'View of the Forum in Rome, with a Rainbow'