Arundel Castle
A poem in my sequence about Turner's paintings of rainbows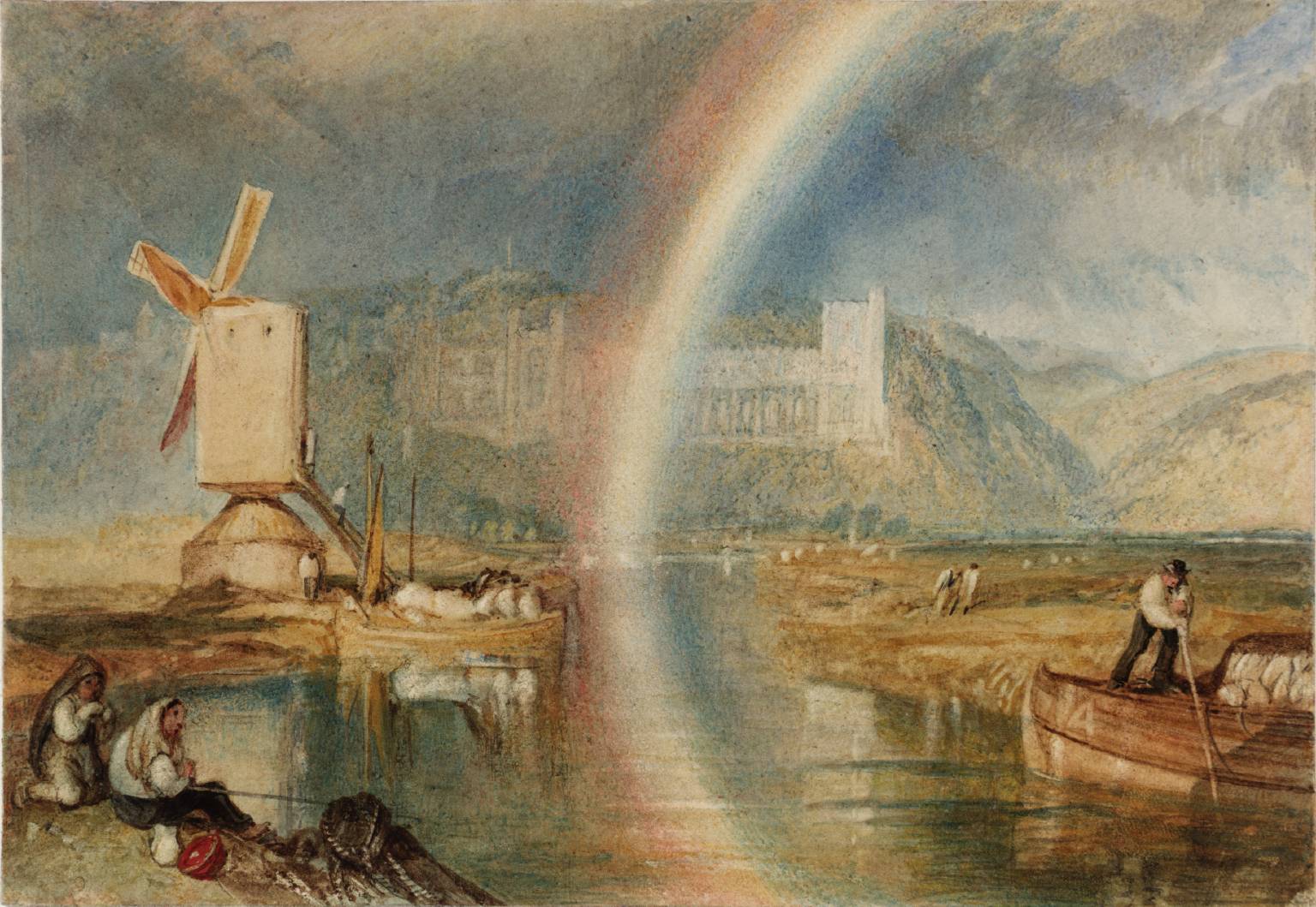 Arundel Castle
The Duke of Norfolk in his high white tower
might have the time to stop, and gaze, and see;
but not the women fishing by the river
who each day watch the water hopefully;
and not the man who loads the sacks of grain
onto his barge, and punts them here
then turns around to do it all again,
not caring that a miracle is near.
The rainbow splits the painting; but we know
whose side the artist's on because he gives
such detailed thought to working lives below
and little to how nobles breathe or live.
What's at the rainbow's foot? No pot of gold:
just labour, and the grind of growing old.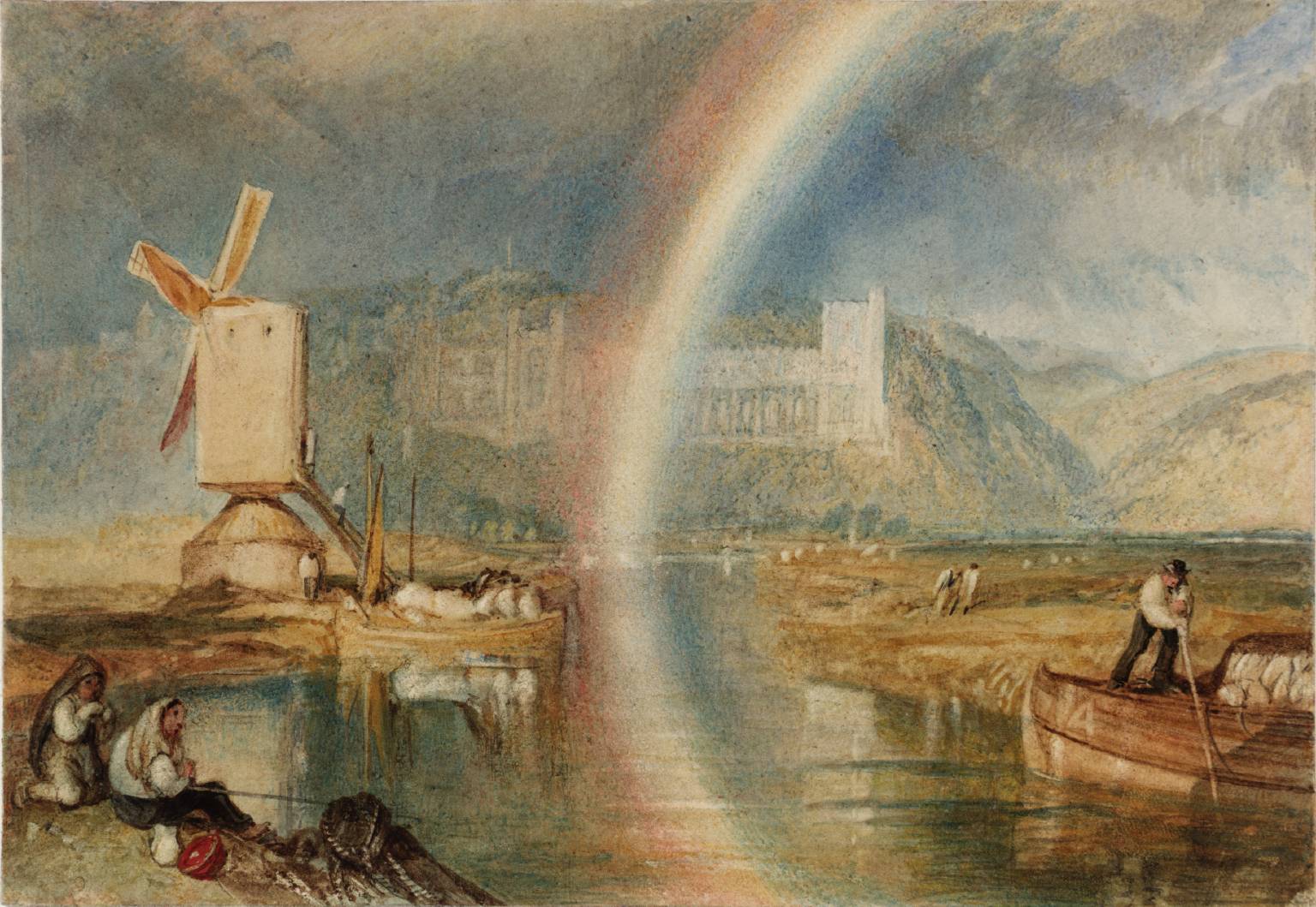 JMW Turner, 'Arundel Castle on the River Arun, with a Rainbow'