Loch Awe
From a sequence inspired by Turner's paintings of rainbows.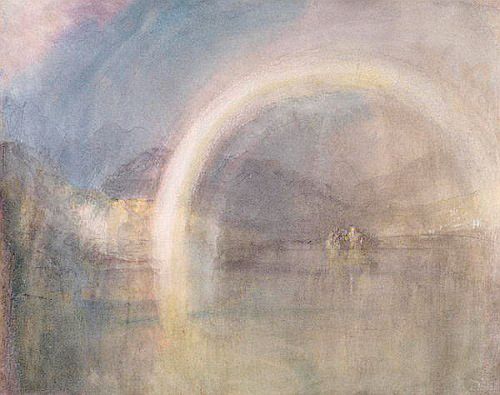 Loch Awe
Was it the scene or the name he saw
where rain-clouds blow,
where moving shadows go, dark and low
beyond the hazy glow
of the gold-streaked bow?
Murmur it soft and low: Loch Awe.
Only the storm-birds know.
No-one else has seen it so –
in the wash of stillness, mist and silence,
with the castle marooned far below
on its dreaming archipelago.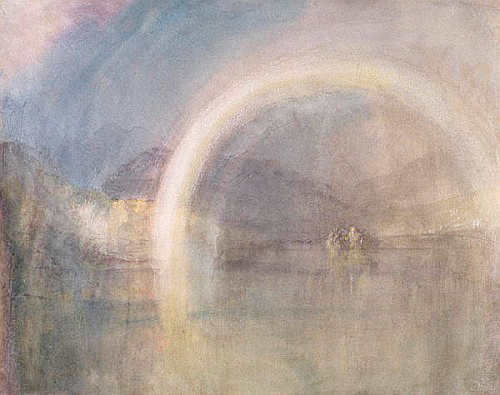 JMW Turner, 'Rainbow over Loch Awe'
For the next poem in the sequence, click here