The thing itself
From a sequence inspired by Turner's many paintings of rainbows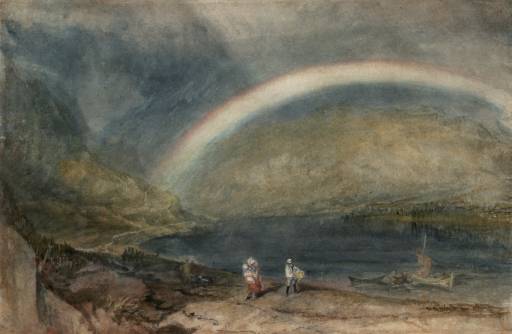 The thing itself
A man obsessed, he painted them over
and over again, mostly loyal
to what was before him there and then:
a bow of hazy white, slightly tinted
in places along its edges. Never the light
as Newton explained it, never the full
spectrum of stranded colours,
but instead the sight itself:
what his two eyes plainly saw
among the mountains or on some deserted shore
where all at once it came. A happening,
miraculous and ephemeral
as a gift: the whole wide beauty
realised and in a sharp intake of breath
expressed as an astonished 'O'.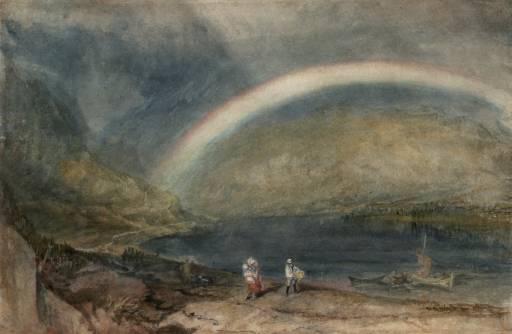 For the next poem in this sequence, click here