Lodore
The third of my poems about Francis Towne's paintings of the Lake District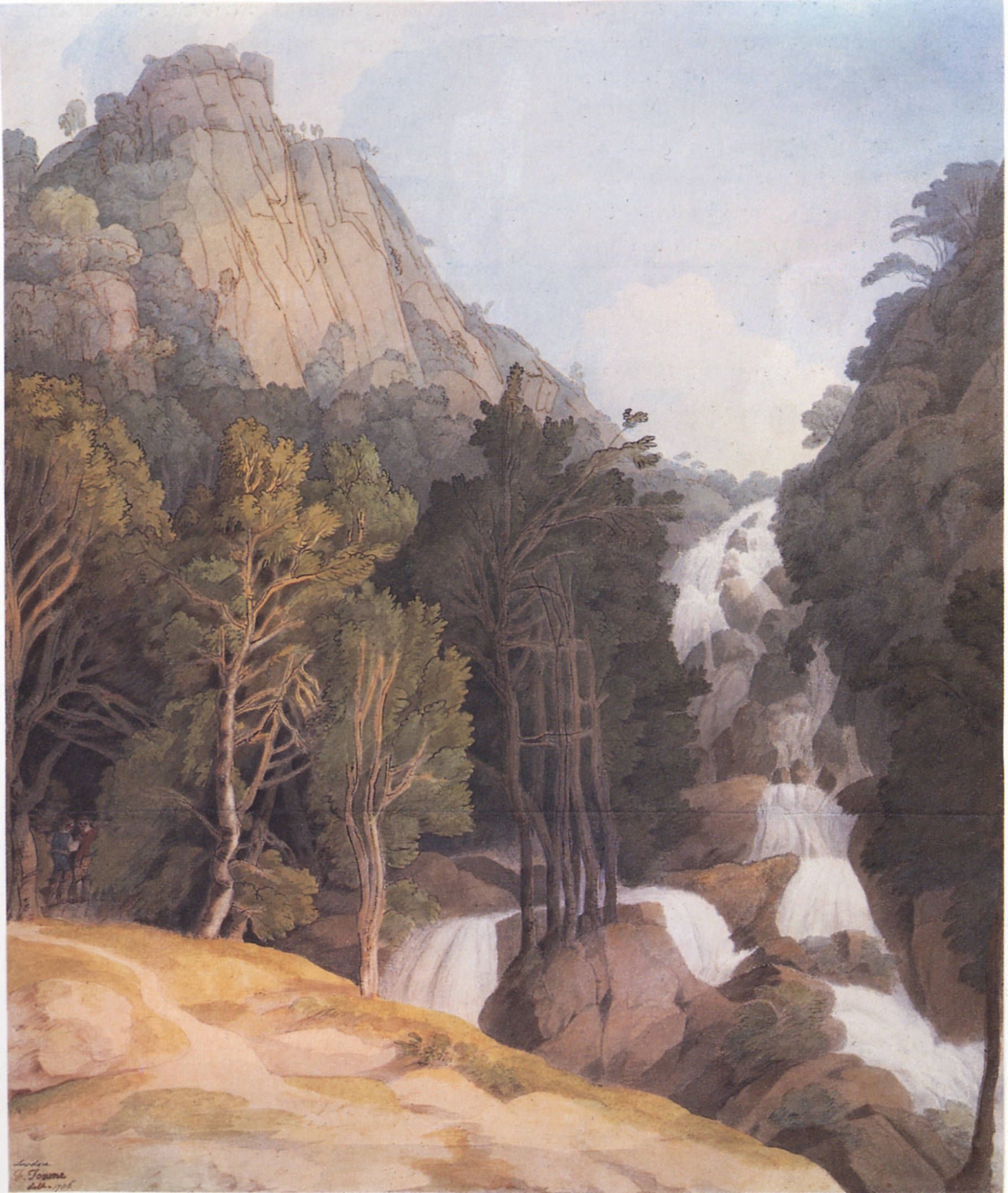 Lodore
It's mid-afternoon. The trees' shadows
slant away into dense woodland
where two men walk, turning sideways.
Did they pause earlier, pointing at Lodore,
admiring the view as in a Gilpin tour
from a privileged distance? Who knows;
The moment has gone. You see them now
as figures in profile – pushing on,
searching further, probing the darkness.
Stay here on the empty yellow slope
and catch the glow. Evening will be slow.
The waterfall, framed by airy trees,
dances towards you in elegant dalliance.
The foaming water is hardly there.
You hear only imagined sound in air.
Speed and power and might
are captured in purest gaps of white,
broken by rocks and streaked in pencil.
Light flushes the distant mountain peak,
its facets delicately sketched in ink,
the outline sometimes interspersed
with wispy brush-strokes suggesting foliage.
Here on the turf not a single blade of grass
trembles in the breeze. All is grace and ease.
Stay in the glow, on the yellow slope,
and watch the evening softly drape
the rosy crag in its moving shadow.