Ambleside
The second poem in my sequence about Francis Towne's paintings of the Lake District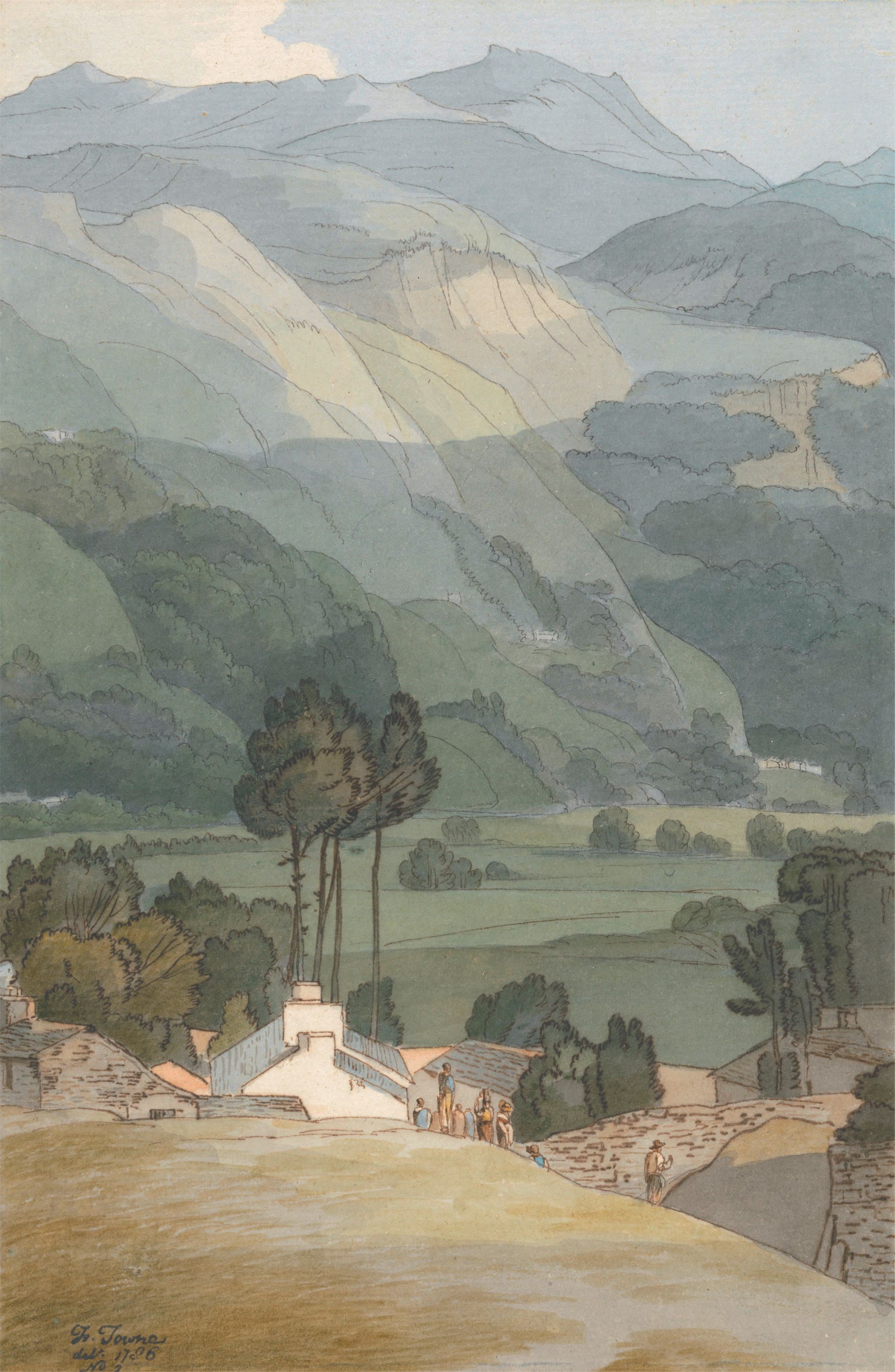 Ambleside
Morning sun on the distant peaks
in soft transparent tints of silvery blue.
If you stand here, silent as the mountains,
you can watch the darkness moving down
slowly, slowly, into the steep wooded vale,
now in deepest shadow.
Ambleside resting on its nearby hill
is picked out in white
and dotted across the slopes are dwellings
where no-one seems to dwell.
A group of villagers in the foreground
pursue their ordinary lives
with not a sheep or farming implement in sight.
All is smoothed into quiet bands of light,
a fantasy of Eden, clean and still.