The writing-desk
A poem about Sir Geoffrey Hill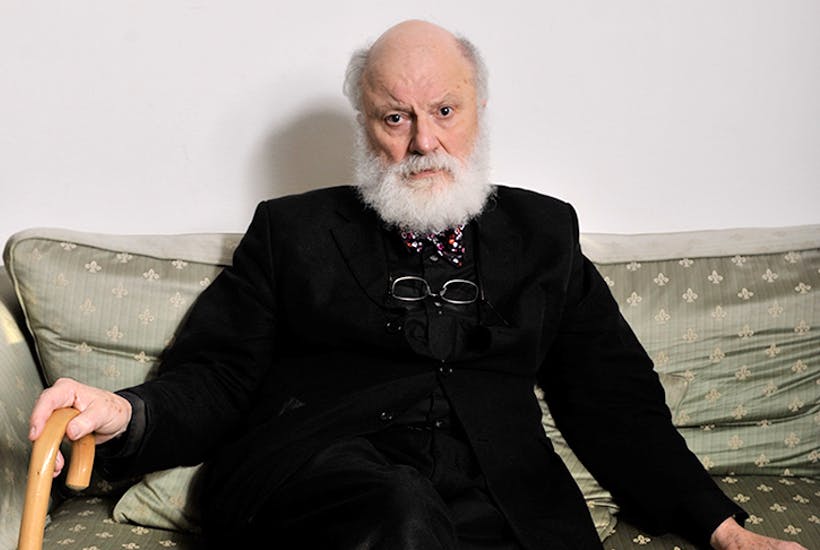 The writing-desk
The Professor sits in the North School
among gilded portraits of dukes and earls
delivering grave pronouncements
on the degeneracy of modern poetry.
His lecture mingles regret with comic despair,
theatrical brow-mopping with profundity.
The clapping ends, and my editor leads me
to the front of the queue. 'Yes, I know you!'
cries the Professor, drawing himself up
to his full height and pointing: 'I remember
your father's house in Leeds, and his little desk,
where I sat writing. You were in Africa then!'
His voice thunders in the marbled hall
like some Old Testament Prophet
announcing doom on Judgment Day.
I smile nervously under the full crushing weight
of his authority, glancing upwards
at the glazed patriarchs, met to view the last of me.
I was in a cradle under the mosquito net
in Kampala, the overhead fans whirring,
while he was writing For the Unfallen
in our grey-stone house in Headingley.
Those were his ginnels before I knew them;
that was his attic before it became my own.
Against the burly air I strode
Crying the miracles of God...
'Yes', I mumble, wondering if something
has just been given to me or taken away.
'Those were the first two years of my life.
I'd like to go back there some day.'
As I hurry out among the crowds of students,
colleagues, and Oxford luminaries,
I picture my father at his 'little desk'
writing about Africa year after year,
but it isn't only his face I see:
the Poet sits there too, in his immensity.
I stayed away from his memorial service today:
a protest at having my life nested
inside my father's life, and both of them
nested inside his, like Russian dolls
made from hollowed wood, inert and stratified.
There must be some way out of here.
Photo credit: Peter Everard Smith