The Last Abode
A poem prompted by seeing, in Veryan Churchyard Cornwall, an engraved stone which appeared to be growing out of a tree.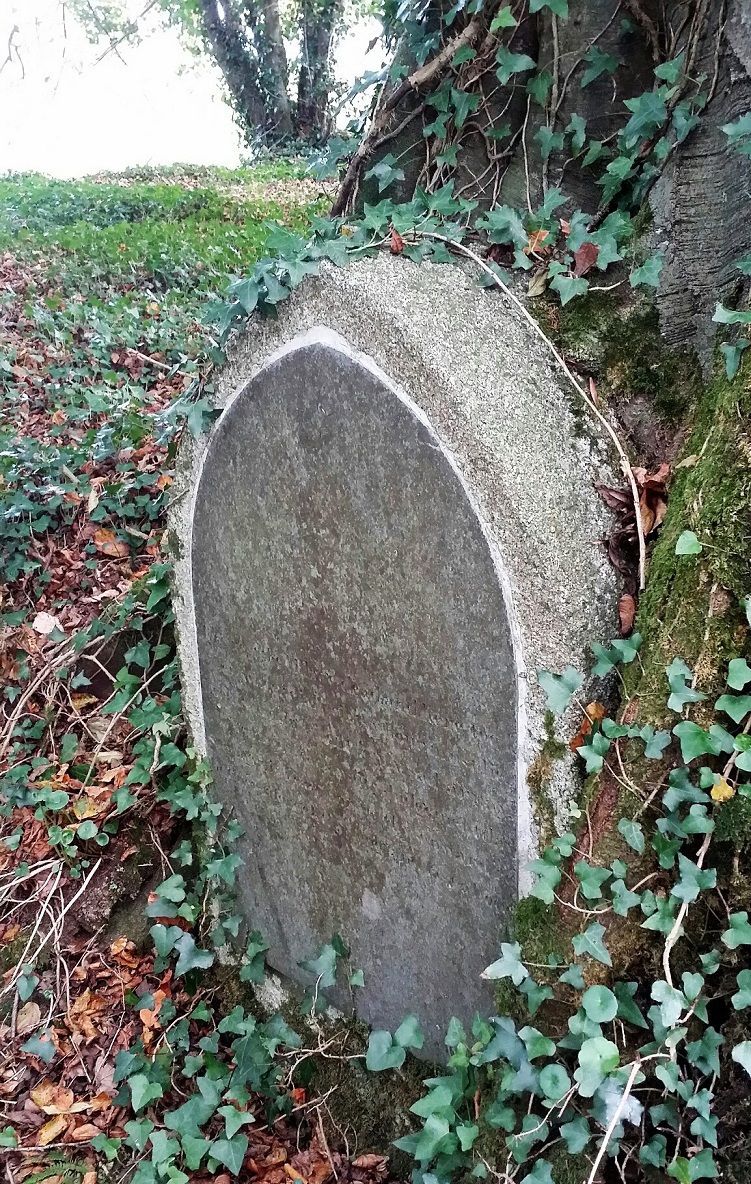 "Here rest the Village dead and here too I
When yonder dial points ye hour must lie
Look round in silent lowly sad array
The Tombed Dead await ye Judgement day
Stranger in peace pursue thy onward road
But ne'er forget thy long and last abode."

This is no gravestone and no epitaph.
Engraved with words it stands beside the path
in ivied darkness, startling as we pass.
No name is chiselled on its lichened face;
there is no dial, and no nearby seat.
Migrated from elsewhere, its text complete,  
it goes no further, having reached the edge
of foot-worn, fern-lined step and hawthorn hedge.
Imprisoned in its double cerement
of wrinkled wood and ancient grey cement,
its roaming message stilled beside the gate,
bark has been slowly sealing its dark fate
for centuries. No human grave beneath,
it warns in general terms of coming death
among the leaning stones under the yews
where villagers have paid their final dues.
It has a natural significance
beyond the Christian warning and advice:
the interfusion of stone artefact and tree
refutes all symbols of finality,
speaking a sombre pagan earthliness.
Nature and time together worked at this.
Pause, stranger; and before you gently pass
read your own silent shadow in the grass.