The Harvest Moon
A poem in response to Samuel Palmer's painting 'The Harvest Moon'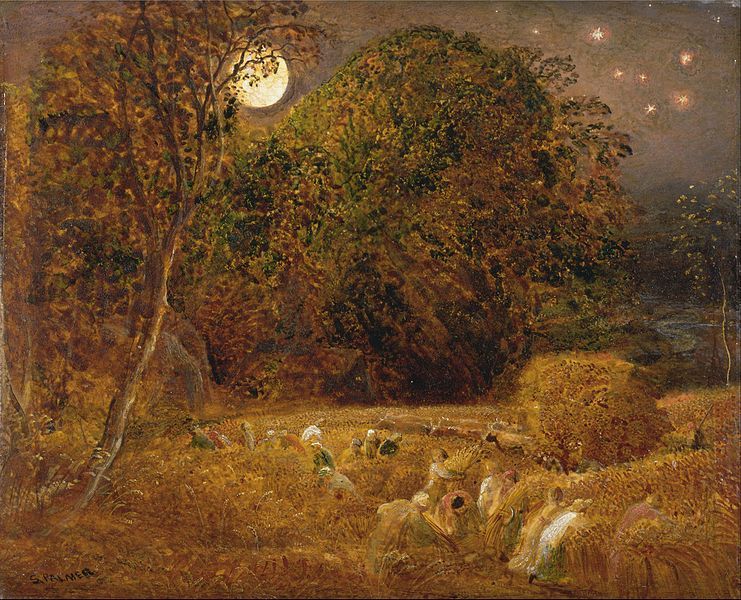 The Harvest Moon
Under the towering trees the tiny people move
like spirits all in white, stooping to cut and bind
the golden grain. This is no earthly scene;
the trees, although they turn with autumn's colours,
are enchanted to a burnished brown
by wholeness, fullness in the harvest moon
and by the kindness of un-winking silver stars.
It is no August breeze that shivers in their leaves;
no normal evening chill. Each grain of corn
is rounded to the full. A ripeness glows among
the stalks, the still and garnered sheaves.
In quiet the unceasing shadows fall.
The white forms bend in rapt slow motion:
spell-cast, as in un-speaking endless dream.