Shepherd's hut between Naples and Portici
A poem in response to John Robert Cozens' painting. 'A Shepherd's hut between Naples and Portici'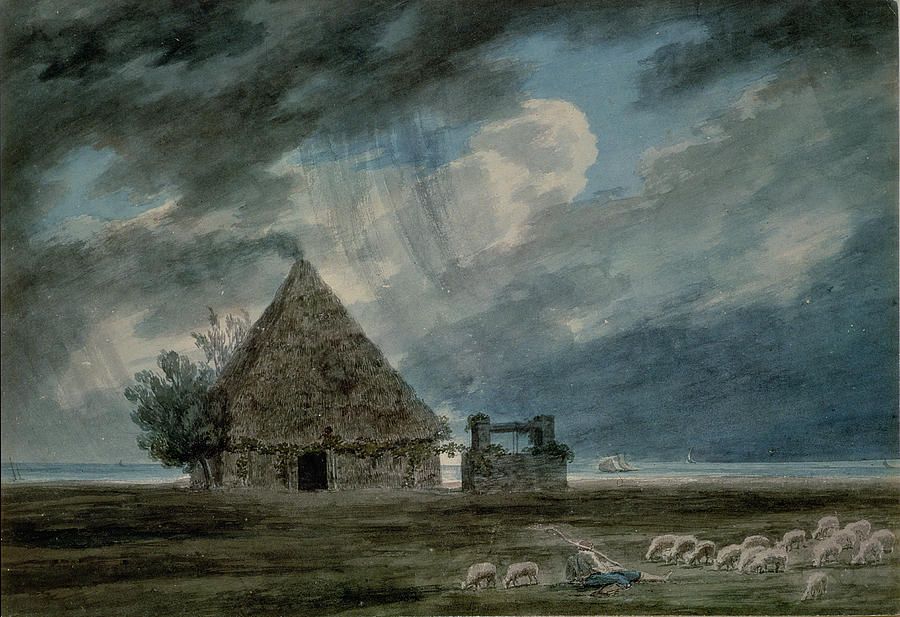 Shepherd's hut between Naples and Portici
The pointed roof of a shepherd's hut
rises like a pyramid into the void.
A frail boat is buffeted by wind.
Heaving thunder clouds
in charcoal, sepia, and grey
push their mass down into the sky,
where rain curves in driven scratches
against dazzling white and blue.
The shepherd huddles under his cloak,
head and shoulders hidden from view.
How peacefully the sheep flock together,
ignoring this inhuman weather,
their still bodies like spirits,
a transparent ghostly white,
grazing the heath in the flash of light
now suddenly breaking through.