Esk Hause
From a sequence of poems about Constable in Borrowdale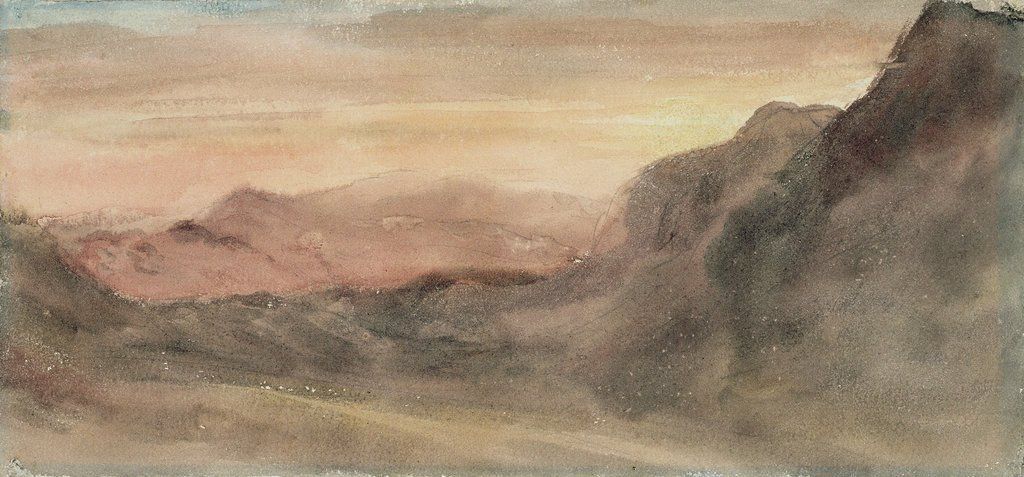 Esk Hause
'The finest Senry that ever was' he later wrote,
recalling the dim green vale of the Esk,
cloud masking Grain's Gill and Rosthwaite Fell,
rain driven across the prospect in a great grey sheet.
What audacity in the metamorphosis
of outcrop to mist. What chutzpah to turn solid
to vapour, just like this. 'Skying' he called it
when he filled his sketchbooks with immense
uncertain drifts. Here scarp dissolves
in amorphous wet on wet, intractable mass
de-solidified. We might as well be looking at sky.
Where's our foothold? We'd stumble
on such mutable and evanescent grit.
The weather was on his side; he worked with it.