Derwentwater
From a sequence of poems about Constable in Borrowdale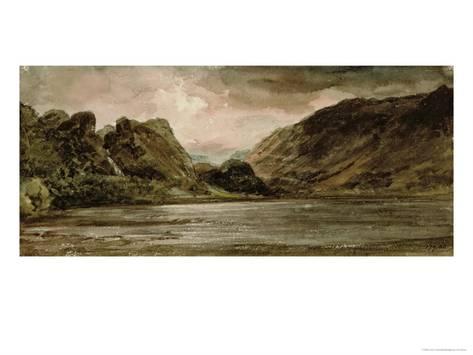 Derwentwater
Back-lit, the mountains are a mellow brown
shadowed by storm-cloud smudges in black.
Castle Crag, dwarfed by the huge flank
of Cat Bells, shrinks to a charcoal tump
in far-off stony-hearted silence.
More dense than quivering liquid
Derwentwater is a streaked silver sheet
which glints in the eerie evening stillness.
Even from the island you can hear
the clatter of mountain brooks,
see mighty Lodore snaking down the rocks,
sense it battering its dank hidden cleft.
Indifferent to the assault of wind and water
Grange Fell hunches, turning a cold shoulder.